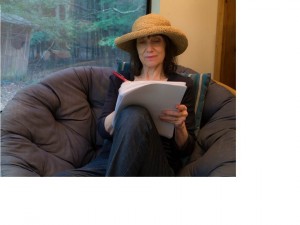 I have been sharing stories with students, teachers, and parents as a children's librarian for thirty-five years. From this work, I began the Story Finder series: The Jewish Story Finder (1st and 2nd editions), The East Asian Story Finder, and now, The Latin American Story Finder. I currently run literature enrichment and storytelling programs in independent schools in New York City. I have published articles about books and writing in School Library Journal and Writer's Digest and review new folklore works for The Jewish Book World.
Eleven More Interesting Bits
My first published book was a nonfiction reference book for children, Animal Homes.
My first library in Kingston, NY was burned by an arsonist, after which we spent three months with dangerous chemicals trying to recover the damaged books.
I received Bachelor's and Master's degrees in English and Literature from Bard College and the State University of New York Stony Brook, followed by another Master's in Library Science from the State University of NY at Albany.
I taught literacy classes for three years in a prison.
I delivered a keynote speech, Why Talk About the Old Tales Now?, at the Association of Jewish Libraries convention in 2014.
In 2015, I created the index for Rabbi Sandy Sasso and Peninnah Schram's new book, Jewish Stories of Love and Marriage.
Both my husband and daughter are also published authors. Kate Elswit's Watching Weimar Dance was published by Oxford University Press in 2014.
There are 3,000 books in our home library.
I have been a storyteller in independent schools and synagogues in NYC for 25 years and am still going at it with pleasure.
Over these years, I have created literature enrichment programs – Poetry at Dawn, Lit at Lunch, Blue Horses Improv, First Line Video, and Young Adult Lit Appreciation for Parents. Still at this, too.
The next Story Finder is under contract, and I am already spending days researching in NYPL's Schwarzman Library at 42nd Street and their Schomburg Center in Harlem. It should be out in 2017!
Click here to read my reviews for Jewish Book World:  http://www.jewishbookcouncil.org/book-reviewer/sharon-elswit
Contact: sharon.elswit@gmail.com
Gallery (in progress)